AVAILABLE: 22 Aug-5 Sept 2021, 15 days
Moderate, 60km over 9 days
Daily +15-25 °C, usually sunny and dry
Flights to Tashkent or Samarkand via Dubai or Istanbul
Discounts for couples and groups
The Fann mountains are the hidden gem of one of the world's poorest countries – Tajikistan. Sunny climate, surreal colorful mountain lakes and open-hearted locals make this area a remarkable, world-class destination, still waiting to be discovered.
Our 2 weeks itinerary includes 9 days of self-contained trekking and wild camping followed by 4 days of sightseeing in neighboring Uzbekistan, at the crossroads of ancient trade routes.
Catch a glimpse of mighty 5,000 m snow-capped peaks reflecting in screaming turquoise mountain lakes. Or, maybe, take a deep breath and plunge into one?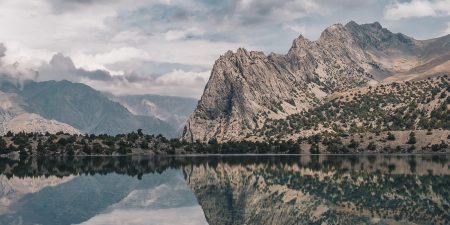 Camp in the wild by a mountain lake and watch myriads of stars of the Milky Way, without any light pollution from big cities.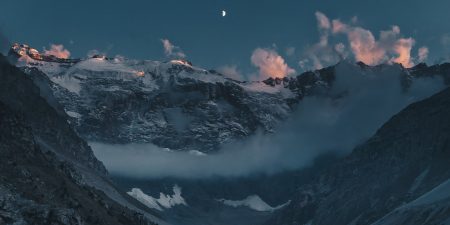 Observe the traditional ways of local shepherd families. Share a gift with smiling kids and thankfully accept bread freshly baked in a traditional clay oven.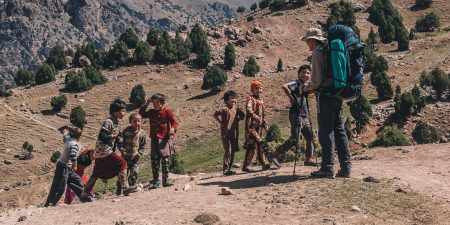 After the trek, immerse into the vibrant swirl of oriental bazaars and blue-domed mosques in Samarqand and Bukhara – the ancient cities on the Silk Road, capitals of Tamerlane's empire and objects of UNESCO cultural heritage. Sample mouth-watering Central Asian cuisine and sweets. Then bring home authentic pottery, wooden carvings, metalwork or, perhaps, a hand woven carpet.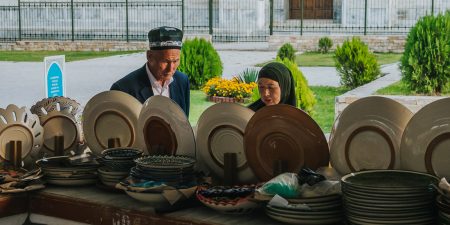 Am I fit enough for self-contained trekking?
The total length of the self-contained section of the trek is about 60 kilometers done over 9 days. Yet unlike hut-to-hut trekking common in Europe and Nepal, our trip involves wild camping, mostly on pristine alpine meadows above the treeline. Remaining self-contained allows for more tranquility and enables a more intimate connection with nature. This also means no lodges, no showers and no maintained trails. We may spend days – or even the entire trek – without seeing any other humans.
Guiding & organization services, including an English-speaking mountain guide on the trek and an English-speaking city guide in Samarqand & Bukhara.
Premium quality freeze-dried rations cooked by the guide and healthy snacks.
All transfers as per the itinerary, including private minibuses, jeeps and trains.
High standard guesthouse accommodation (twin rooms) with breakfasts: 2 nights in each of the cities of Samarqand, Bukhara and Tashkent, 6 nights total.
National park permits and camping fees.
One satellite message per day to your loved ones.
Pots/stoves, kitchen tarp, medical kit and other group gear.
Flights to/from Tashkent (TAS) or Samarqand (SKD) airports.
Tajikistan e-visa ($50) and Uzbekistan double-entry visa ($20 for US citizens, visa-free for EU citizens). You have to apply yourself, online.
Pack animals. A donkey takes about 50kg and usually costs about $20 per day plus another $20 per day for the driver who manages up to two animals. The trek is well doable without a donkey but you will then have to carry all your personal gear AND up to 4 kg of group gear and fuel/rations. This means pack weights of about 15 kg.
All eating out in cities: about $80-150 total. Wine and spirits. Souvenirs.
Any museum tickets, Turkish bath, safaris, side trips and similar optional excursions.
Travel and trekking insurance that covers ascents of up to 4,750 m, medical treatment, hospitalization and repatriation. I will require your insurance details prior to the trip.
Single accommodation.
Rental of tents and other trekking & camping gear, if needed.
Some feedback from the participants of the 2019 trek:
"Your planning was excellent and the trip was very well organised. At no time during our trek in the Fann mountains or the other travels in Uzbekistan did I feel unsafe or at risk. The logistics of the trip went very smoothly. The menu and variety of meals cooked was excellent and exceeded my expectations."
Thomas Magg, South Africa
"I was impressed with your organization of the trip. The upfront information was accurate and relevant. More importantly everything ran smoothly. I was particularly impressed with your organization of the logistics – getting the group to where they needed to be on time without any problems."
Robert Cromarty, South Africa
Andrew Golovachev, an experienced trek leader, avid alpine climber, devoted adventure photographer, aspiring mountain/ski guide and a student of Kyrgyzstan Mountain Guides Association (KMGA/IFMGA), based in Saint-Petersburg, Russia.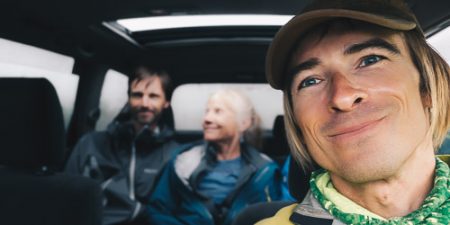 Meticulously organised and participated in treks, climbs, ski tours and expeditions to Tajikistan Pamirs, Patagonia, Peru, Morocco, Nepal, Kyrgyzstan, Georgian and Russian Caucasus and Kamchatka. A full member of the British Alpine Club. Personal mission: to maintain informal connections between the outdoor communities of Russia and the rest of the world.
Visited over 40 countries, lived in the UK for four years. Certified first-aider.
Sounds exciting? It truly is! We love the place and would be happy to share it with you. Should you have any questions, please check out our FAQ section below. Alternatively, don't hesitate to send us your inquiry using the contact form or WhatsApp.
During the COVID-19 pandemic, it is difficult for travellers to commit to a trip in advance. Appreciating that, we have introduced ZERO DEPOSIT to book your place on a trip. You will only be required to make a reduced partial payment of €460 just two months before the trip via bank transfer or Paypal, so we could pre-book the logistics with the local operators. The remaining amount is paid in cash upon arrival.
We will fully refund your trip if you cannot attend due to COVID-19 travel restrictions. Tough times! 😉
We also promise a 7-day risk-free booking window: you can cancel at any point within a week after you put down a deposit. This buys you time to sort out vacation and flights, to bring in your friends, etc. and not have to worry about someone else taking your spot on the trip.
Furthermore, if you cancel for any reason more than 20 days before the trip, your deposit remains good for any trip with us, this year or the next year. You can also pass your deposit to a friend!
The minimum group size for this trip is 4 participants plus the guide. Should there be less, the trip will be cancelled and all deposits made will be returned in full.
Let us know any questions or concerns via the form below and we'll get back to you within 24hrs!
Alternatively, you can just email us at hello@primalscapes.com
We will never email you any marketing materials without your further consent. Your info will only be used to respond to your question and will never be shared with third parties.