Primalscapes stands for primal, untouched mountain landscapes even if it might sound like 'prime escapes' – which we don't mind at all! We are a small and friendly team of full-time outdoor professionals. Together, we specialize in taking small international groups of 21 to 70+ in age on treks, climbs and ski tours to under-the-radar destinations far from being overcrowded and overdeveloped. Our mission is to promote mountain ranges of Eurasia undeservedly unknown to the Western public.
Built on the best practices of Soviet team expeditions blended with Western European approach to service, Primalscapes was founded by Andrey 'Andrew' Golovachev from Saint-Petersburg, Russia, a trek leader and an aspiring mountain guide with a considerable background in alpinism, adventure photography and team expeditions, since 2006. Having lived in the UK for 4 years, he left his office job for something more meaningful.
In hindsight, Primalscapes was conceived as a reaction to one gentleman's question 'what else can one do in Russia apart from climbing Elbrus?' Today inbound tourism is not a priority for the state at best. Various impediments – although stereotypical and often exaggerated – such as visas, permits, poor infrastructure, huge travel distances and language barriers hinder further development.
As a result, our beloved mountain playgrounds do not immediately spring to mind of an average European outdoor enthusiast planning their next mountain adventure. On the positive side, there is still so much to be discovered!
At Primalscapes we believe that regardless of nationality and citizenship people share their passion for nature and time spent in the elements. We also believe in the vast potential of Russia and ex-USSR as a new destination for adventure travel. We aim to open it to outdoor enthusiasts from all around the world.
The takeaway point: we are NOT a large travel company outsourcing their tours to local guides – we ARE the local guides.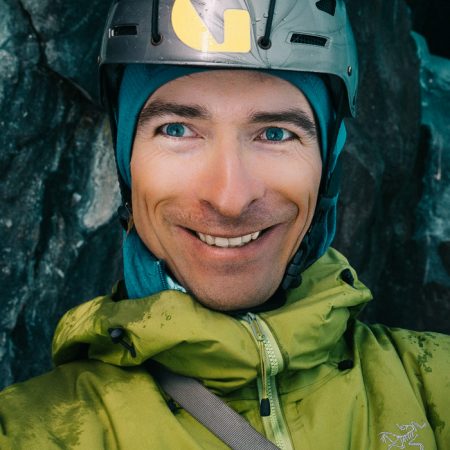 Andrew Golovachev
founder & mastermind, IFMGA trainee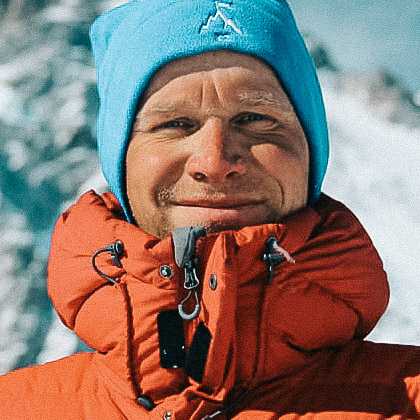 Misha Danichkin
IFMGA guide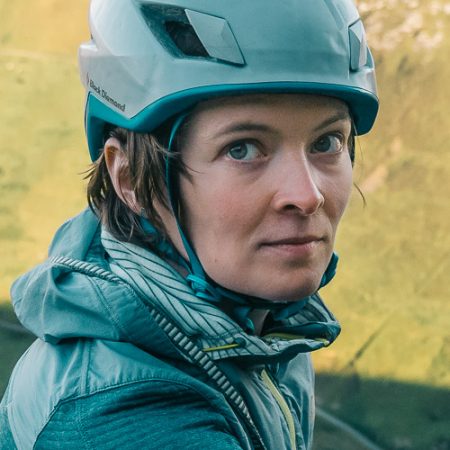 Anna Drozhzhina
mountain & ski guide, IFMGA trainee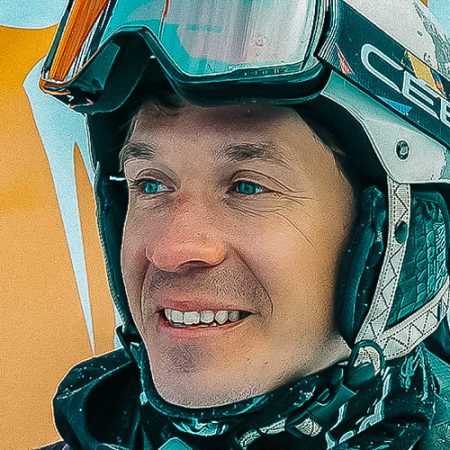 At Primalscapes, we promise:
– We will fully refund your trip if you cannot attend due to COVID-19 travel restrictions. Tough times! 😉
– 7-day risk-free booking window: you can cancel at any point within a week after you put down a deposit. This buys you time to sort out vacation and flights, to bring in your friends, etc. and not have to worry about someone else taking your spot on the trip.
– If you cancel for any reason more than 20 days before the trip, your deposit remains good for any trip with us, this year or the next year. You also can pass your deposit to a friend!
– No price increase once a trip is guaranteed to run, that is the minimum number of participants have committed.
– Small groups: expect to share your adventure with only 4-9 other participants. This allows for more nimble teams, increased safety and more intimate experience.
– Fair price: rest assured that the price of the trip reflects our true costs and the high-grade service you are going to get. There are no hidden costs to our tours – for instance, we always include hand-picked lodging – and we always give you the idea of any extras you will or might incur, such as flights, insurance or optional side trips. We are not selling low-end tours on a shoestring – we are proud of everything we offer. On the other hand, we are not set to rip you off and the price is just comfortable enough for us.
– We include generously long acclimatization and extra summit days on our climbing programs.
– Food rations are better than you expect – and tailored to account for any meal preferences or intolerances. Yes, we cater for vegetarians with more than boiled potatoes!
Safety is the cornerstone
Risk-management practices are embedded in our trip preparations with safety being the fundamental principle.
– Most of our trips occur in remote places with potentially changeable environments, be it due to weather, slope conditions, river levels or even volcano eruptions – the latter needs permanent monitoring in Kamchatka! Consequently, we always plan escape and evacuation routes and ready to change the original itinerary if necessary.
– Before venturing into the wild, we run safety briefings, gear checks and relevant technical courses for the participants.
– We maintain low client:guide ratios which results in plenty of individual attention, improved safety and increased chances of success. Whenever the itinerary mandates it, we hire IFMGA-certified mountain guides, which is the highest internationally recognized standard for guides.
– Our trek leaders and mountain guides hold first aid certificates, carry extensive medical kits and know how to use them.
– Our tours are backed by satellite communication or 2-way radios whenever we venture off-the-grid. Whenever possible, we register your insurance details upfront with the local search & rescue authorities.
We are under obligation to leave the world in a better state than when we found it. Sounds tricky? Let's at least try!
– We practice self-contained trekking with minimum use of motorized transport. This requires certain fitness from our participants but enables our teams to reach truly pristine landscapes – and ensure they remain pristine.
– While camping in the wild we minimize our environmental impact by sticking to 'leave no trace' principles and encourage our participants to do so. This is particularly important in countries where nature protection legislation is either immature or not enforced enough so nature lovers must act first and educate others.
– We give preference to local and sustainable food whenever we can, be it freshly caught fish in Kamchatka, pine nuts in Siberia, or dried fruit in Central Asia.
– With every trip, we give you the opportunity to donate to a carbon offset program thus reducing the carbon footprint from your international flight.
– You get a discount if you come by train – that is also a chance to experience the famous Transsiberian rail journey!
One thing our previous customers value most is highly personal and timely communication. We are chatty and open to questions the moment you get in touch with us.
Then we do our best to consolidate the team before the trip starts, even though the participants may range from 21 to 70+ in age and come from all over the world. You get to know your future teammates in WhatsApp and/or e-mail groups, thus eliminating any potential dissent early on.
During the trip we make everyone feel part of a strong team, not an overindulged guest on a sea cruise. Our trek leaders ask teammates to help out with what they can: carry some group kit, fetch water or pitch tents. Through overcoming challenges together people make life-long friends on our trips – that is part of the fun!
We carefully pick destinations and strive to bring out the character of each one. Every itinerary is designed to balance reasonable physical challenge, affordable cost and high uniqueness – we figure/reckon these attributes are impossible to combine altogether but worth trying anyway!
We always include relevant cultural experiences – such as city walks, museums, side trips or interactions with locals – after the main itinerary in order to enrich your whole journey and make it more meaningful.