21-29 Jan 2023; bespoke dates for private groups
East Kazakhstan, visa-free
Wide open slopes of 25-30 degrees
Flights from LHR, FRA and NYC
Spend 6 full days shredding fast and fluffy snow in the remote Altay mountains of East Kazakhstan, while based at a comfy timber hotel. Having played in lift-accessible sidecountry, explore the more distant spots on a ski tour, cruising the wide open slopes with sparse fir trees. Then treat yourself to 2 days of catskiing!
Wide open slopes of 25-30 degrees with sparse trees and elevation drops of 400-1100m.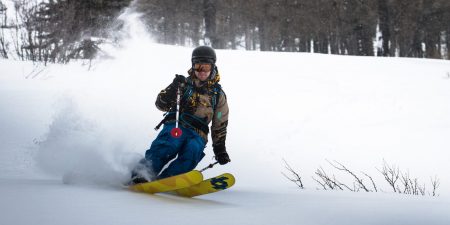 More challenging slopes are also available in the alpine zone at elevations up to 2,700m. High flights for those in the mood.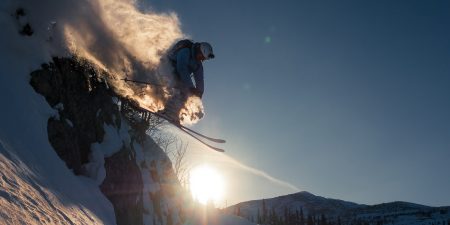 Dry continental snow remains fluffy and fast for many days after a snow storm, especially on plentiful northern aspects.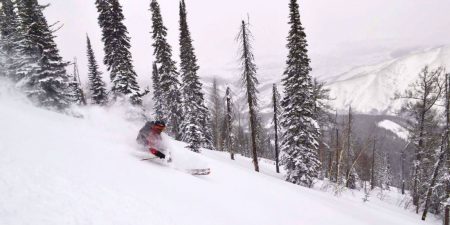 Combine ski-touring and catskiing on a single trip to a new uncrowded destination!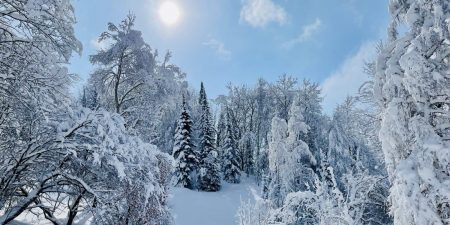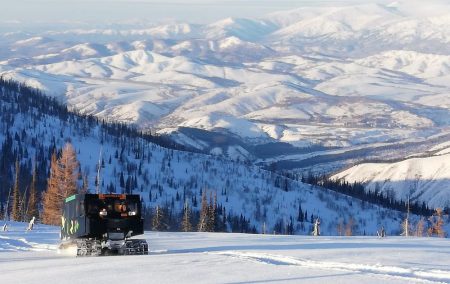 Ridder is a small metal mining town tucked in the western extent of the Golden Mountains of Altai — a UNESCO World Heritage site located where borders of Kazakhstan, Russia, Mongolia and China converge to a point near the range's highest peak, Mt. Belukha 4,506m.
Ridder was founded in 1796 by German engineer Philip Ridder to fulfill the growing demands of the Russian Empire in iron ores. In the early 2000s it became a growing free-skiing, still waiting to be discovered by European skiers.
4.5 days of guided ski-touring.
2 days of catskiing.
All accommodation:
Twin or double rooms at a modern hotel with breakfast during ski touring days.
Triple rooms at a cosy catskiing lodge with full board meals included during catskiing days.
Twin/double rooms in Almaty in a 3/4-star hotel.
All transfers, including airport and trailhead.
International and domestic flights to Ust-Kamennogorsk airport (UKK).
Dining a la carte at the hotel's restaurant (sample menu below).
Personal insurance.
Some feedback from the participants of our 2018/19 tour:
"Many thanks for the very enjoyable experience – a great start to the season, but maybe you have set the snow standard too high .. it will be hard to match the snow conditions in Europe!"
Roger Upton, UK
"You definitely succeeded in making the trip enjoyable and in breaking any negative stereotypes – we loved Russia and have come away with a very good impression and a wish to return."
Julie Pritchard, UK
"Fantastic holiday. Thank you for your organisation and responsiveness to the group.  You've done a brilliant job."
Christopher Vaughan, UK
"The trip was superbly organised. Your information before the trip was very clear and comprehensive. We knew exactly what to expect – and got it"
David McClelland, UK
Andrew Golovachev, an experienced trek leader and IFMGA aspirant ski guide, avid alpine climber, devoted adventure photographer.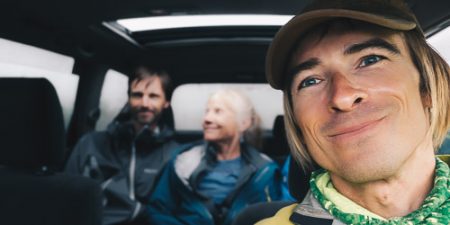 Meticulously organised and participated in treks, climbs, ski tours and expeditions to Tajikistan Pamirs, Patagonia, Peru, Morocco, Nepal, Kyrgyzstan, Georgian and Russian Caucasus and Kamchatka. A full member of the British Alpine Club. Professional avalanche education: equivalent of Canadian Avalanche Association Level 1 certificate.
Visited over 40 countries, lived in the UK for four years. Certified first-aider. Personal mission: to maintain informal connections between the outdoor communities of the world.
Getting to Ridder, Kazakhstan
A 1.5hrs domestic flight links the nearest airport of Ust-Kamennogorsk (UKK) with Kazakhstan's largest city of Alma-Aty. It is located just 30km from the high Tien-Shan mountains, has a proper ski resort and allows for an exciting skiing stopover.
Direct international flights from London, Frankfurt and New York are operated by Kazakhstan's flag carrier Air Astana. Skis are carried free of charge on non-promo tariffs as long as the total weight is within allowance.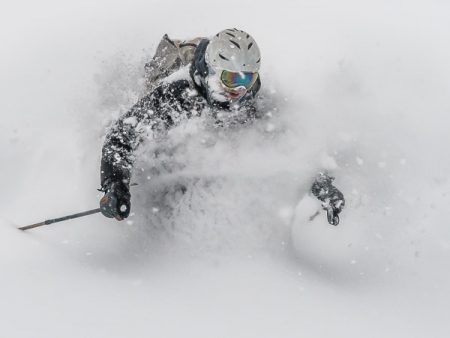 We strive to provide the best accommodation given the location. Throughout the journey, it varies from basic cabins to 4-star hotels.
During the first half of the trip, when ski-touring, we will be staying at a recently built timber hotel located in a quiet place 10 minutes drive from the town. There are 17 spacious twin or double ensuite rooms featuring hand-made wooden furniture. There is a SPA center at the hotel with saunas and massage and a drying cabinet for ski boots and clothing.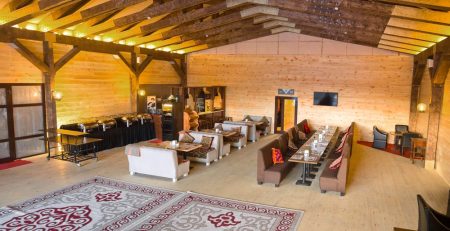 Here are some examples from the restaurant menu with indicative prices:
Ribeye steak $17   Fish steak $15
Lamb kebab $10   Grilled veggies $8
Borsch $5   Pike dumplings $8
Jägermeister shot $4
Buffet breakfast is included.
During the 2 days of catskiing we will be staying at a more remote catskiing lodge with 6 triple rooms. Full board meals are included.
Sounds exciting? It truly is! We love the place and would be happy to share it with you. Should you have any questions, please check out our FAQ section below. Alternatively, don't hesitate to send us your inquiry using the contact form or WhatsApp.
We require financial commitment from the participants in a form of €440 deposit paid via bank transfer or Paypal so that we could book everything with local operators. The remaining amount is paid in cash upon arrival.
If you need to cancel your trip 60 days or less before departure because you are prevented from travelling due to:
1) a government banning non-essential travel to the destination or imposing a quarantine for vaccinated upon arrival upon return from the destination country, or
2) a national or local lockdown
We will put your deposits in full towards a future trip with us, this year or the next year.
The above does not apply in the following cases:
– You or a family member is diagnosed with Covid and you are required to self-isolate, which prevents you from travelling.
– A close relative is diagnosed with Covid and you are required to care for them.
– You are denied boarding to your flight due to failing Covid checks.
– You are unable to join your trip due to not fully complying with the testing or vaccination requirements to enter the destination country.
We strongly recommend taking out a travel insurance with specific Covid-19 cancellation and curtailment provision which is now available from many reputable providers.
We also promise a 14-day risk-free booking window: you can cancel at any point within two weeks after you put down the first deposit. This buys you time to sort out vacation and flights, to bring in your friends, etc. and not have to worry about someone else taking your spot on the trip.
In case of cancellation of the trip by the participant due to any other personal circumstances any deposits made are NOT refunded. At our sole discretion we may put them towards your future trips with us.
The minimum group size for this trip is 4 participants plus the guide. Should there be less, the trip will be cancelled and all deposits made will be returned in full.
Let us know any questions or concerns via the form below and we'll get back to you within 24hrs!
Alternatively, you can just email us at hello@primalscapes.com
We will never email you any marketing materials without your further consent. Your info will only be used to respond to your question and will never be shared with third parties.