-5 to -20 °C on the summit, strong winds
Discounts for couples and groups
Being relatively accessible, Elbrus is a great choice for your first high mountain and a good way to start the Seven Summits quest. The conventional route from the South is the easiest and the safest way to achieve your climbing goal
Instead, we offer a completely different take on reaching the highest summit of Europe: a North-South traverse with ascending the Western summit at 5,642m! The Northern side is much less developed making acclimatisation hikes through serene landscapes truly enjoyable.
Staying in comfortable huts and stationary tents. Groups of no more than 9, with 1 guide per 3 participants.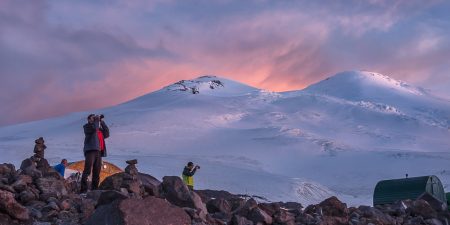 Any personal gear can be rented. Assistance with the visa, the registration and permits.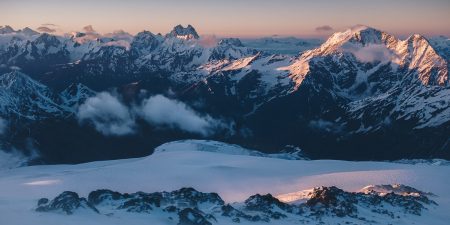 Guided town walks give a first-hand account of modern Russia and traditional hospitality of the Caucasus.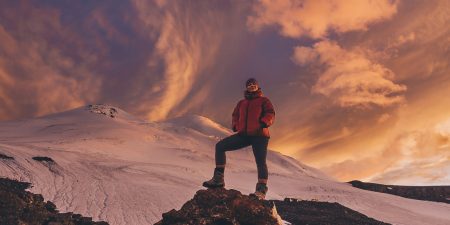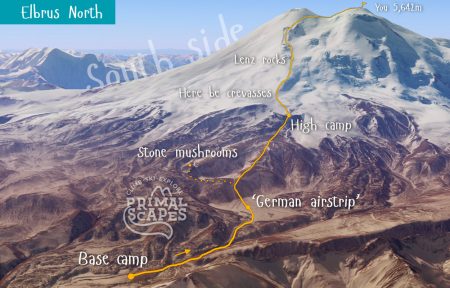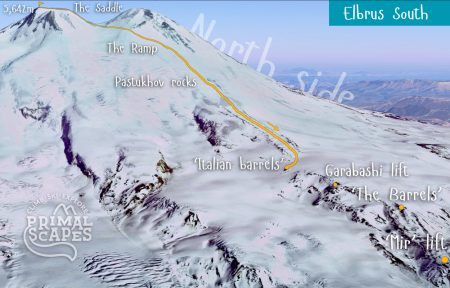 Am I fit enough for the climb?
No previous high-altitude experience is required, thanks to a generous 11-days programme. The climb itself is non-technical but we may need to negotiate a few crevasses so a brief course in glacier travel is included.
Generous 11 days itinerary that enables milder acclimatization and increases your chances.
At least 1 experienced guide per 3 participants.
All accommodation throughout the program: a family guesthouse or hostel with twin rooms in Pyatigorsk and Azau, stationary tents or bunkhouses in the North Basecamp, bunkhouses/dorms in the North/South High Camps.
Private transfers throughout the program. If you are 1-3 participants we reserve the right to put you on a transfer together with another group. Ski lift ticket on the way down on the South slopes. Ski lift up to Cheget mountain.
All meals whilst on trek (packed lunches, cooked breakfasts and dinners). Breakfasts in towns.
Rental sleeping bags (please bring your liner).
Paperwork: national park permit, visa registration, visa invitation letter (you will need to apply for the visa yourself at your local embassy).
Bragging certificate of climbing the highest mountain in Europe.
International flights to/from Mineralnye Vody (MRV) airport.
Travel and mountaineering insurance that covers ascents of up to 5,642 m, helicopter rescue, medical treatment, hospitalization and repatriation. We will require your insurance details prior to the trip.
Snowcat to pick the group up on the descent, at the Pastukhov Rocks 4,600m or higher at 5,100m (about €80-100 per person) – in case you get too tired.
Extra summit attempts (an outing above Lenz rocks at 4,650m is considered an attempt).
Eating out in Pyatigorsk and Azau (2x lunch and 2x dinner). The guide will recommend a cafe or restaurant to match your tastes and appetite. Budget for €5-15 per meal, that is €25-60 total.
Any drinks.
Transfer of any personal belongings that you might want to have at hand when you descend on the South side, for example, spare clothes. Alternatively, you may choose to carry them during the traverse, provided you pack light. It will be possible to leave a small bag in your hotel in Pyatigorsk and pick it up on the way to the airport.
Hire of personal equipment, if needed – please enquire.
Optional hire of porters, available for a small fee.
Any additional costs associated with leaving the trip early.
Any third-party excursions and entertainment in Pyatigorsk and Azau.
Single accommodation in Pyatigorsk and Azau (extra 2x €30 if needed).
Internet connection at the base camp and high camp (about 4€ per day).
Discretionary tips.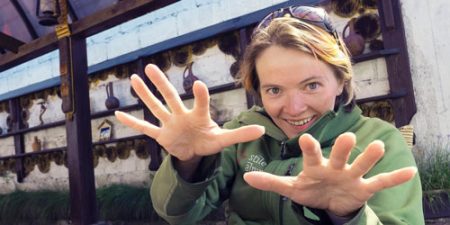 Anna Drozhzhina, an experienced trek leader and an aspiring mountain/ski guide, a student of Kyrgyzstan Mountain Guides Association (KMGA/IFMGA), now based in Budapest, Hungary. Considerable experience working as a lead guide on Elbrus (over 30 climbs from South, North and West), Kazbek and Kamchatka. Certified first-aider. Speaks English and French.
Andrew Golovachev, an IFMGA aspirant ski guide within the guides' association of Kyrgyzstan, an avid alpine climber, and devoted adventure photographer.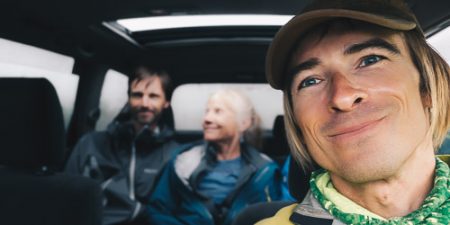 Ran treks, climbs, ski tours and expeditions to Tajikistan Pamirs, Patagonia, Peru, Morocco, Nepal, Kyrgyzstan, Kazakhstan, Siberia, Caucasus and Kamchatka. A full member of the British Alpine Club. Professional avalanche education: equivalent of Canadian Avalanche Association Level 1 certificate.
Visited over 40 countries, lived in the UK for four years. Certified first-aider.
Sounds exciting? It truly is! We love the place and would be happy to share it with you. Should you have any questions, please check out our FAQ section below. Alternatively, don't hesitate to send us your inquiry using the contact form or WhatsApp.
During the COVID-19 pandemic, it is difficult for travellers to commit to a trip in advance. Appreciating that, we have introduced ZERO DEPOSIT to book your place on a trip. You will only be required to make a reduced partial payment of €360 just two months before the trip via bank transfer or Paypal, so we could pre-book the logistics with the local operators. The remaining amount is paid in cash upon arrival.
If you need to cancel your trip 60 days or less before departure because you are prevented from travelling due to:
1) a government banning non-essential travel to the destination or imposing a quarantine for vaccinated upon arrival upon return from the destination country, or
2) a national or local lockdown
We will put your deposits in full towards a future trip with us, this year or the next year.
The above does not apply in the following cases:
– You or a family member is diagnosed with Covid and you are required to self-isolate, which prevents you from travelling.
– A close relative is diagnosed with Covid and you are required to care for them.
– You are denied boarding to your flight due to failing Covid checks.
– You are unable to join your trip due to not fully complying with the testing or vaccination requirements to enter the destination country.
We strongly recommend taking out a travel insurance with specific Covid-19 cancellation and curtailment provision which is now available from many reputable providers.
We also promise a 14-day risk-free booking window: you can cancel at any point within two weeks after you put down the first deposit. This buys you time to sort out vacation and flights, to bring in your friends, etc. and not have to worry about someone else taking your spot on the trip.
In case of cancellation of the trip by the participant due to any other personal circumstances any deposits made are NOT refunded. At our sole discretion we may put them towards your future trips with us.
The minimum group size for this trip is 2 participants plus the guide. Should there be less, the trip will be cancelled and all deposits made will be returned in full.
Let us know any questions or concerns via the form below and we'll get back to you within 24hrs!
Alternatively, you can just email us at hello@primalscapes.com
We will never email you any marketing materials without your further consent. Your info will only be used to respond to your question and will never be shared with third parties.